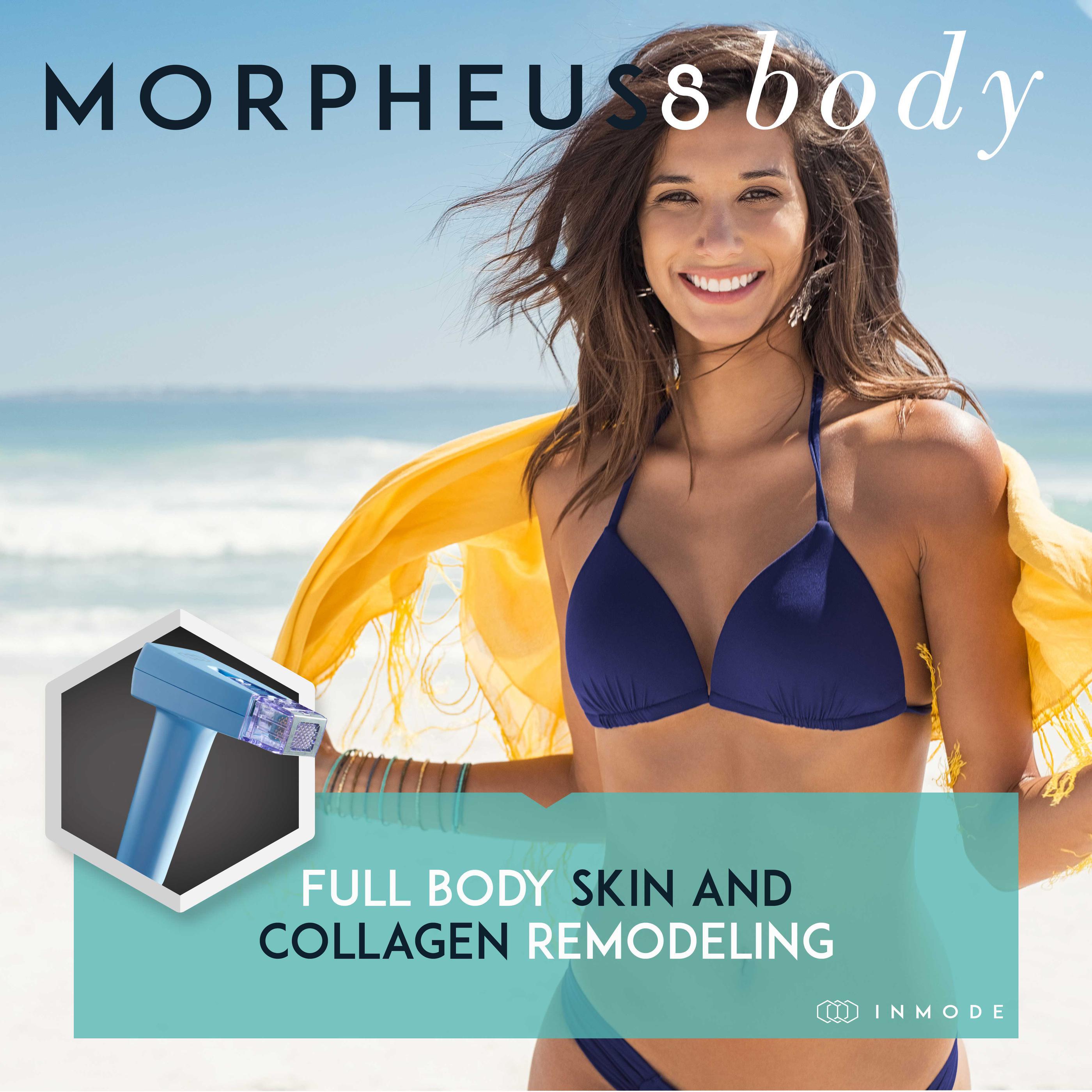 MORPHEUS8 Body is the most recent and innovative technology available from Manhattan Beauty Project for tightening skin all over the body. It is a new 40-pin handpiece that can be used with our MORPHEUS8 device, allowing us to penetrate larger areas on the body up to 8mm deep. This procedure is minimally invasive, and can treat large areas at the deepest levels of RF that exist.
Anyone can undergo this treatment, particularly if they have loose skin. To figure out if this is the best solution for you though, we'll need to set up an appointment with one of our medical providers. Typically, people concerned with post-surgical scarring, stretch marks, or sagging skin (especially after pregnancy or weight fluctuations) opt for this procedure because it doesn't require much recovery time and there's no surgery involved!
What will my treatment be like?
Morpheus8 Body treatments typically last between 30-60 minutes, depending on how many areas you want to treat and their size. Though Morpheus8 Body treatments are not generally considered painful, we begin with an anesthetic cream to ensure your complete comfort.
The Morpheus8 Body treatments are flexible since they employ a variety of microneedle configurations, including the Prime 12 pin, Resurfacing 24 pin, Morpheus8 24 pin, and Body 40 pin. Each of these has its own depth control for delivering RF energy at the required depth to address a range of cosmetic concerns.
Once the treatment begins, the Morpheus8 Body handpiece is passed over the skin in the targeted treatment area, where it creates micro-injuries and applies heat to the underlying tissues with radiofrequency.
Our team recommends spacing out 2-3 Morpheus8 Body sessions 4-6 weeks apart for the best results.
Contact Manhattan Beauty Project to learn more about Morpheus8 Body treatments.